This review will be based off of the first run I had in them; I went out for a quick 5k, with an emphasis on the word quick.
Have to say, I have had some Mizunos in the past, but these are the best that I've ran in to date.
I took them straight out of the box and just went out for a run. I encountered no problems at all. They were light and comfortable and I didn't have to break them in; I felt I had the support I needed and they were light enough to move as fast as I needed without feeling weighed down.
I had several transitions from sidewalk, to road to grass and I did not skip a step with either of the transitions. It was a quick run at a conversational pace and I came in with a 7:30 min pace per mile.
Great run!
Here is some info from the site (http://www.mizunousa.com/running/waverider20):
MEN'S WAVE RIDER 20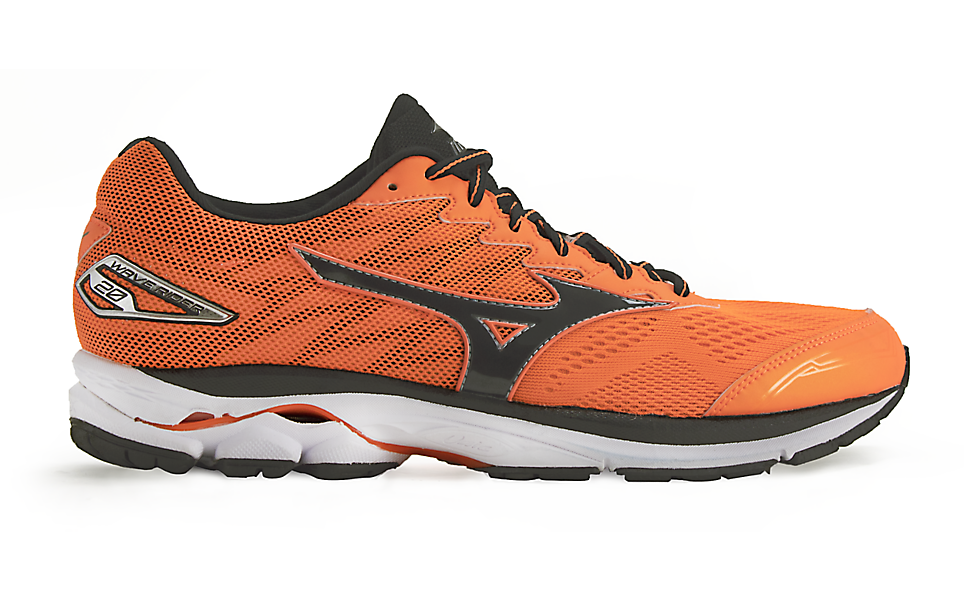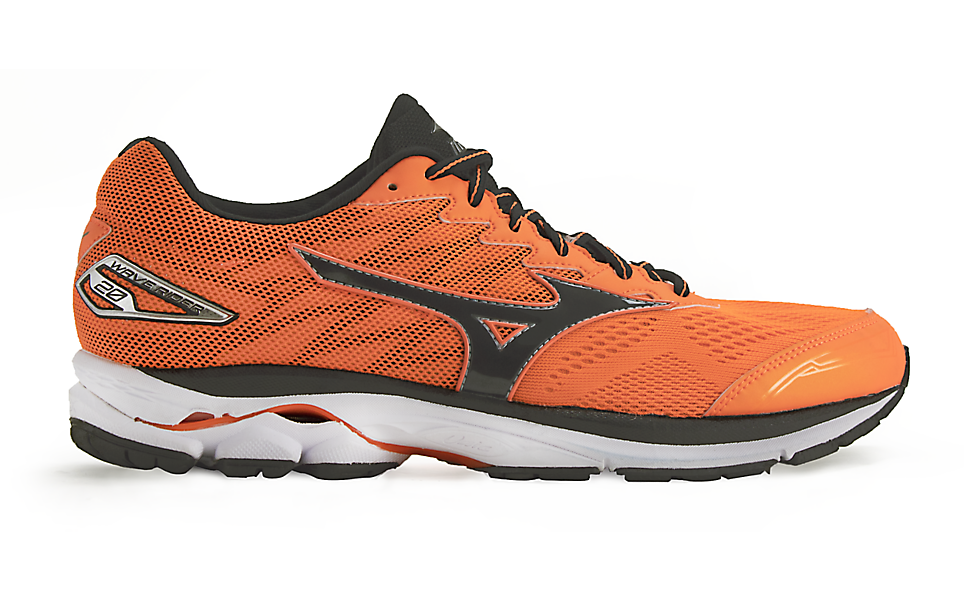 WAVE RIDER 20
Mizuno is transforming running once again with the Wave Rider 20. In the 20th iteration of our most beloved shoe, we've included entirely new Wave plate technology for a softer, smoother ride with an even more responsive feel.
RUNNING IS HARD, RIDING IS SMOOTH
The Wave Rider 20 maintains Mizuno's classic fit while also featuring a breakthrough in Triple Zone engineered mesh that provides breathability, movement and hold throughout the run. After 18 years of continuous refinement, our latest Wave Rider is guaranteed to exceed all expectations.
KEY FEATURES
An all-new, redesigned cloudwave plate provides an overall softer, smoother ride
Articulated U4icX heel wedge creates more cushion
Top midsole foam incorporates a new U4ic foam compound that makes this version of the Wave Rider 33% more responsive and durable than previous models
Engineered mesh increases breathability, movement & hold
Softer heel collar helps avoid irritation without losing heel fit
Ramp: 12mm
SPECS
Neutral Shoe

CUSHIONING

Weight: 9.6 oz.
Launch Date: 10/07/2016
Style: 410865
HAVE QUESTIONS? ASK WISH